Ralf Brooks'
Villa St.-Jean Remembrances
1963-1965
---
Villa St.-Jean International School - Fribourg, Switzerland
Villa St.-Jean International School 1962-1963 Advertising Brochure
In the summer of 1963 my father and I drove down from Paris with the objective of checking out the Villa Saint Jean International (Boarding) School for boys. We met with the newly arrived Principal, Brother Wilfred Moran -- also a Canadian!
In addition to a verbal presentation, a tour of the campus, we were presented with the following Advertising Brochure which I vaguely remember was "hot off the press". Therefore I suspect that the photos contained within were circa 1962.
The quality of the PHOTOS are clearly superior to those that follow in the Yearbook sections and also the text clearly spells out the history of the transition from French to American curriculum - at least from the Marianist brother perspective.
Brothers Frank Klapp, Gerard Busch, James Facette, Vincent Wayer and Miss Charlotte Nelson amongst others are quite recognizable in the photos.
Here then is the contents of the Brochure.
Enjoy.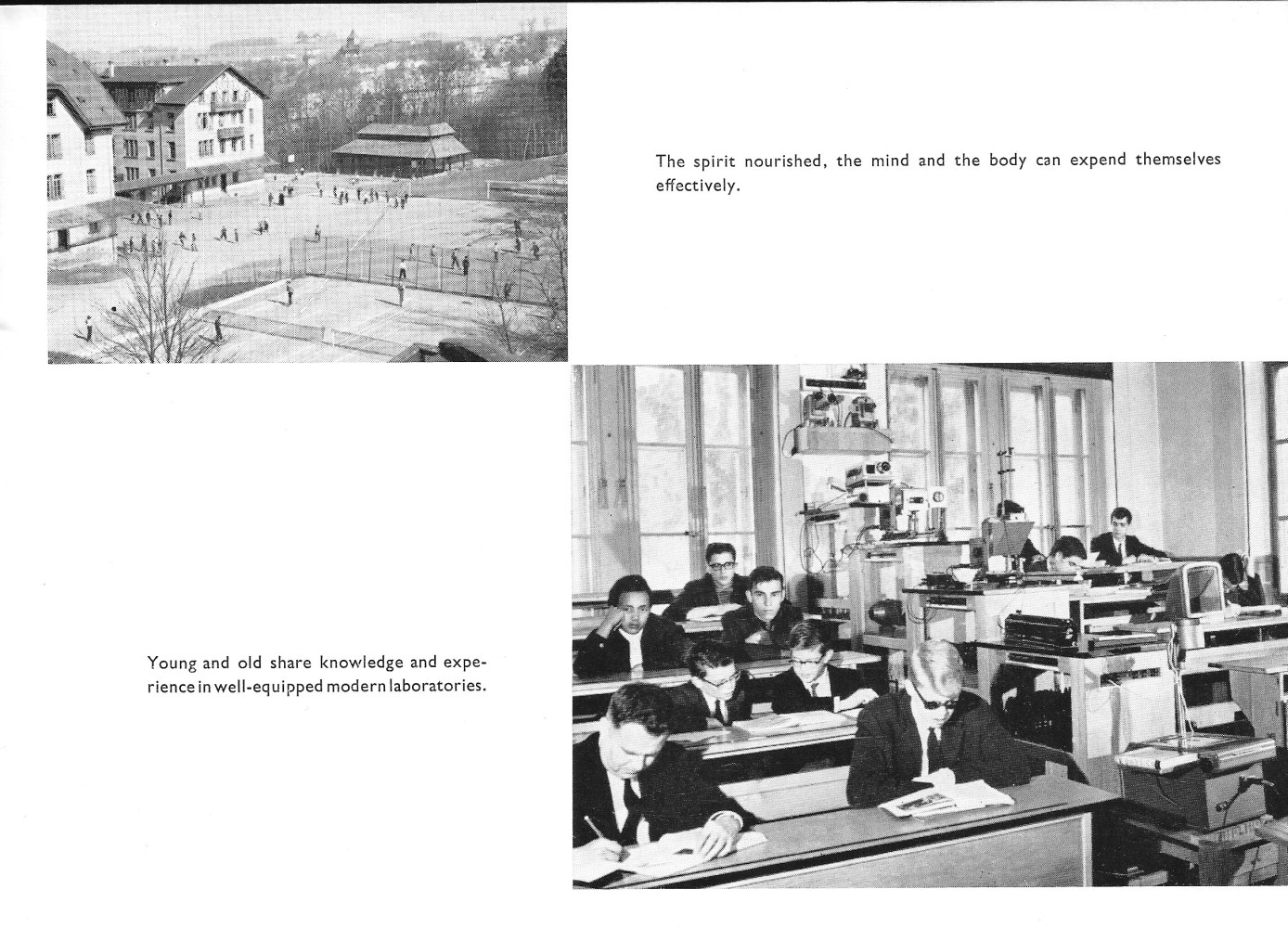 ---
Ralf Brooks' Villa St.-Jean Collège Français & International School WEB SITE
---
Copyright © 2014, 2015, 2016, 2017, 2018, 2019, 2020, 2021, 2022, 2023 Ralf Brooks, All Rights Reserved